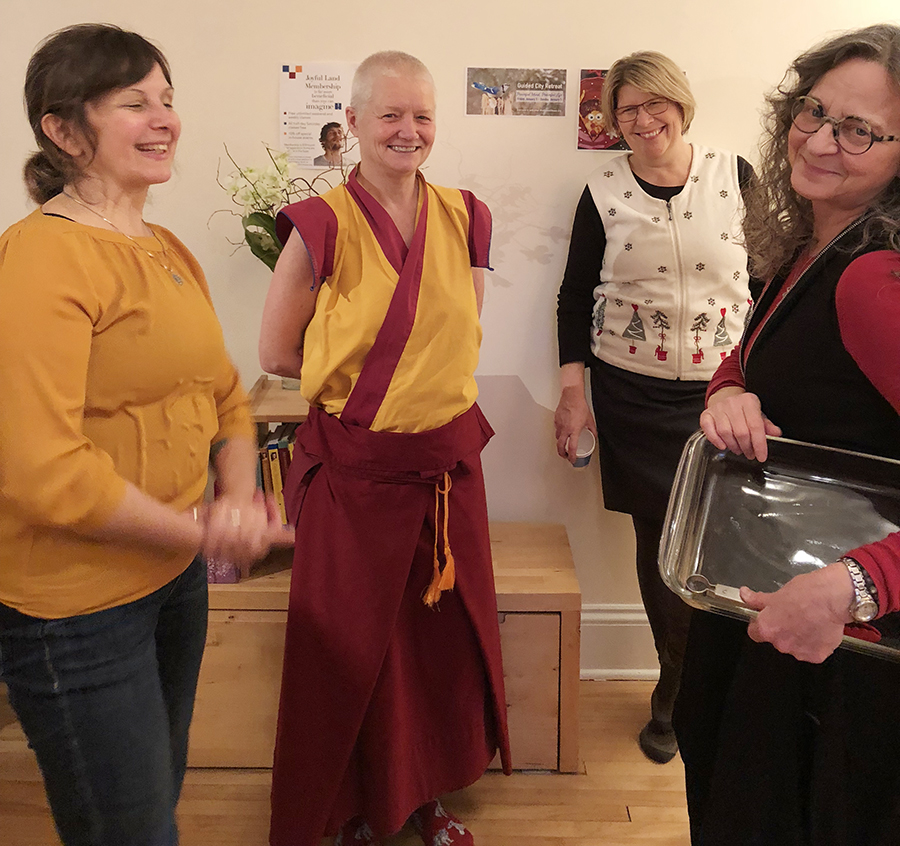 If you enjoy KMC Ottawa's classes and courses and are interested in regularly attending, becoming a member is the most economical way to enjoy all of our events. It is a great way to deepen your meditation experience and bring lasting solutions to your daily problems.
Kadampa Meditation Centre Ottawa is a registered Canadian charity #88586/6293RR0001. Proceeds go to providing the people of Ottawa and the surrounding area with meditation classes and teachings to help solve their daily problems and increase their happiness. Any profit made will go to the International Temples Project.
Three membership options are now available to suit various circumstances.
NB, memberships are valid from the 1st of the month to the last day of the month. 
If we cherish others we will be concerned to help rather than harm them, so we will naturally avoid non-virtuous actions.