A special Sunday afternoon series, for everyone
Preparing the Mind for Meditation – the Practice of Heart Jewel
A Special Four Class Series
Introduction to Series: Sunday Sept. 10 (2 to 3:30pm)
Plus three follow-up classes: Sundays, Sept. 17, 24 & Oct. 1  (each from 4:30 to 5:45pm)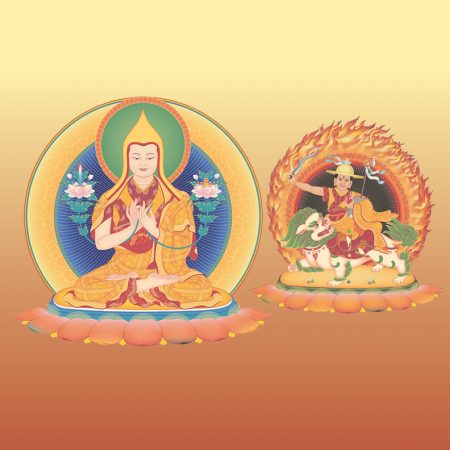 Heart Jewel is the heart practice of the New Kadampa Tradition. It is a daily practice at KMC Ottawa and all NKT centres throughout the world.
Through practicing Heart Jewel, we learn how to generate the right state of mind with which to meditate successfully. It empowers, purifies and, most importantly, blesses our mind, so that we can meditate at much deeper levels and gain actual experience in meditation.
During this four week series, Gen Thekchen will explain and guide us through this practice of Heart Jewel, with particular emphasis on the prayers we can make each day to Wisdom Protector, Dorje Shugden requesting his protecting and blessings.
There is no charge for this special series of classes. Everyone is welcome.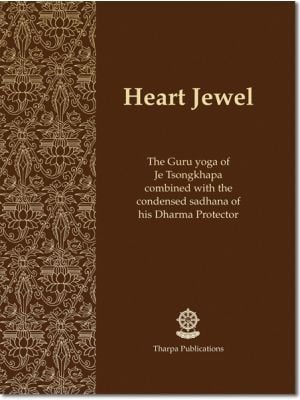 The Heart Jewel Prayer Booklet
This short prayer booklet includes two practices revealed by the Wisdom Buddha Manjushri. By engaging in the special Guru yoga practised in conjunction with Je Tsongkhapa we can purify negativity, accumulate merit and receive blessings, and attain a very special wisdom. By engaging in the special method for relying upon the Dharma Protector Dorje Shugden we can overcome obstacles to our practice and create favourable conditions so that we can nurture and increase our spiritual realizations. These two practices are the very essence of Kadampa Buddhism. If we practise them regularly and sincerely, we will reap a rich harvest of pure Dharma realizations, and eventually come to experience the supreme joy of full enlightenment.

There will be copies of this prayer booklet available to you at our Centre when you attend these sessions.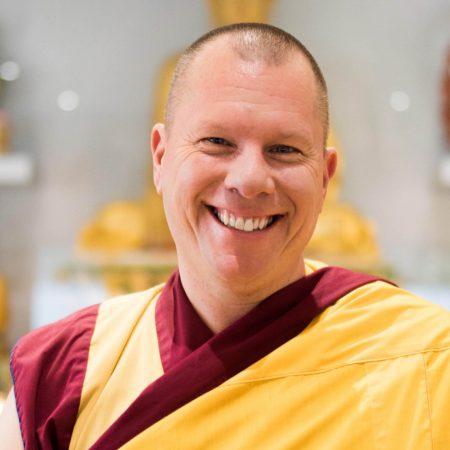 The Teacher for this Series is Gen Kelsang Thekchen, who is a senior Teacher in the New Kadampa Tradition. He has been a Kadampa Buddhist monk and Teacher under the guidance of Venerable Geshe Kelsang Gyatso Rinpoche for more than 25 years. He is well known for his ability to present Buddha's teachings in a simple, practical and often humorous way, making them easy to put into practice in everyday life.
---
No matter how difficult our external circumstances may become, for as long as we maintain a calm and peaceful mind, the situation will not be a problem for us.