Intermediate Level Classes
Joyful Path of Good Fortune
Thursday evenings, 7-9pm
(This term's classes begin on Thursday January 20.)
---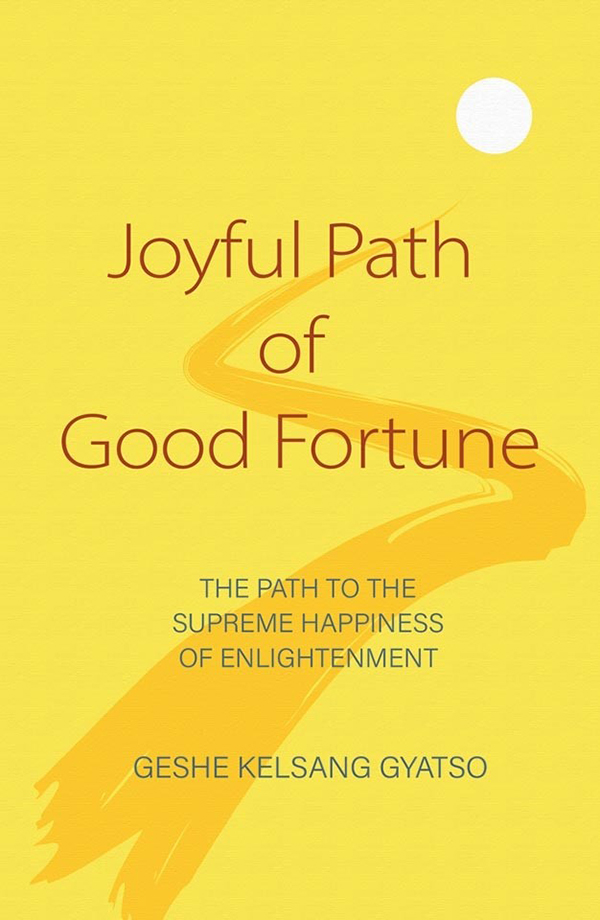 If you've been attending our General Program classes for a while and would like an opportunity to study Kadampa Buddhism in more depth, now is a great time to try our Foundation Program. The Foundation Program (FP) is designed for those who wish to deepen their understanding and experience of Kadampa Buddhism.
We are currently studying a section of the book Joyful Path of Good Fortune by Venerable Geshe Kelsang Gyatso. This section of the text (called the "Great Scope") emphasizes very effective, practical methods to increase the depth of our love and compassion, and to extend it to include everyone. We will then study Buddha's most profound teachings on wisdom, and learn how to apply them. This will bring great meaning to our daily lives, and help us to fulfill our true potential.
To learn more about Joyful Path of Good Fortune, please click here.
---
Click for more info on the class teacher
Resident Teacher, Gen Kelsang Chöyang
---
Registration
This is not a drop-in program, but requires certain commitments. Please contact our Education Program Coordinator, Kelsang Lamden at education@meditateinottawa.org for information or to register.
We can help others only if we have the wish to do so, therefore we should cultivate a beneficial intention again and again.