Je Tsongkhapa Blessing Empowerment
Saturday, April 1, from 10am - 4:30pm
---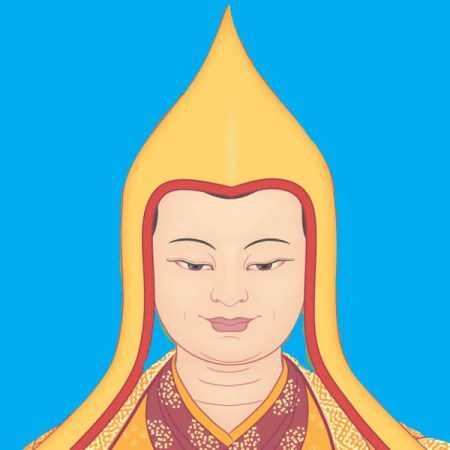 An empowerment is a series of blissful, guided meditations through which we receive a Buddha's inspiring blessings. These special blessings heal our mind and awaken our Buddha nature, which is our potential to become an enlightened being ourselves.
Gen Chöyang will grant the empowerment of the Wisdom Buddha Je Tsongkhapa, connecting us to a powerful source of wisdom and guidance that can sustain us throughout our spiritual life. During this empowerment we will also make a special connection with Guru Sumati Buddha Heruka, a particular aspect of Je Tsongkhapa.
In the afternoon commentary we'll learn how to use the practice called 'The Hundreds of Deities of the Joyful Land', which will nourish our wisdom and compassion, and increase our potential for spiritual realizations.
Schedule
10am-12noon: Blessing Empowerment of Je Tsongkhapa
2:00-3:15pm:  Commentary to the practice: The Hundreds of Deities of the Joyful Land According to Highest Yoga Tantra
3:30-4:30pm:  Guided meditation of the practice
Fee: $70 for the day. 
(Since this is a special event, there are no membership discounts available.)
---
Registration
---
We now offer unlimited in-person attendance. We recommend wearing a mask, but they are optional.
We encourage you to register in advance, but you can register at the door instead.
Please fill in the form below, Submit and then select the Buy now button to complete your registration.
---
---
One of the greatest gifts of Dharma is that it teaches us how to purify our past non-virtues.