Meditation & Mindfulness
Mini-Retreat
Saturday June 10
1:30-3pm
---
With Steve Grover
---
$20 (Discounts apply for members)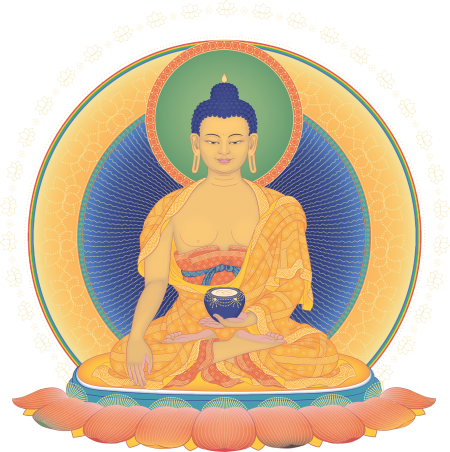 Meditation is a gentle practice and our approach is always relaxed. At the same time we need to stay mindful and alert in order to gradually develop some firm concentration. With some concentration in meditation we will experience greater clarity & peace of mind. We can then carry this feeling of well-being into daily life.
During both guided meditations sessions, we will improve our concentration and mindfulness by mentally visualizing Buddha Shakyamuni's body of golden light and other special features. This is a very profound and inspiring object to contemplate and it is perfect for both beginners and more experienced meditators .
Schedule
1:30-2:15   Training in Concentration
2:15-2:30   Break
2:30-3pm   Training in Mindfulness and Alertness
---
Click for more info on the class teacher
Steve Grover
---
---
---
Registration

We encourage you to register in advance, but you can register at the door instead. 
Please note that there is no charge if you're a Benefactor Member. 
To register in advance, please fill in the form below, submit and then select the Buy now button to complete your registration.
---
---
---
Save 25% or more by becoming a KMC Ottawa Member click here
Whoever we meet, we think: "This person is important. Their happiness and freedom are important."