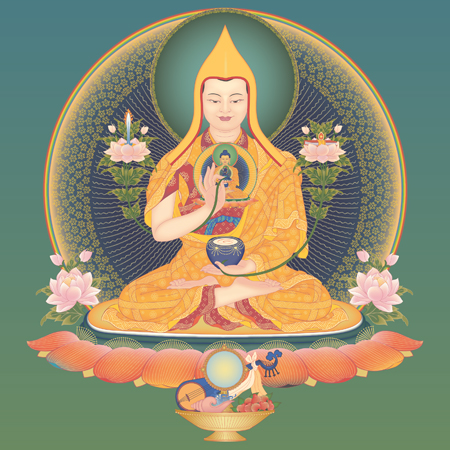 Offering to the Spiritual Guide Prayers
A special Guru yoga of Je Tsongkhapa in conjunction with Highest Yoga Tantra. This is a practice in which we develop conviction that our Spiritual Guide is the same nature as Je Tsongkhapa, himself an emanation of the Wisdom Buddha Manjushri. It is practiced twice a month at all NKT Centres. Everybody welcome to this very special Puja!
You are welcome to attend in-person – please wear a mask.