Introductory Level Classes
Sunday Morning Advice for a Happy Life
Sunday mornings, 10-11am
March 12, 19 & 26,  April 2, 16, 23 & 30
$12 | No cost for members
---
---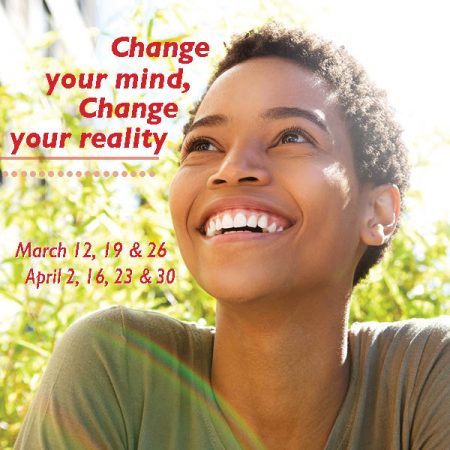 Change your mind,
Change your reality

In these classes we will consider how changing our mind can create conditions for a happy life, now and in the future. To achieve this, we'll look at what tendencies in our mind we need to recognize, reduce and abandon, and what it is we need to practise.
We will particularly focus on seeing how our mind creates our reality, and based on this understanding, what kinds of changes we can make to increase our experience of lasting happiness.
These classes are beginner-level, but are also suitable for those more experienced. Each class will include a different teaching, and guided meditations. You can attend any or all of the classes.  Everyone is welcome.
Class Dates & Titles
March 5:  No class
March 12:  Recognizing agitation and negativity in our mind
March 19:  Letting go of unpeaceful minds
March 26:  Increasing peaceful minds
April 2:  Reducing self-centred attitudes
April 9:  No class, because of our Spring break in classes
April 16:  Cherishing others - happy experience
April 23:  Connecting meditation and daily life
April 30:  Joyful effort - like a child at play
Click for more info on the class teacher
Jane Douglas
---
Registration

Masks are encouraged, but not required.
You can register at the door, but we encourage you to register in advance.

To register in advance, please fill in the form below, Submit and then select the Buy now button to complete your registration.
---
---
---
Save 25% or more by becoming a KMC Ottawa Member click here
The only way to attain the permanent peace of liberation is to cultivate and increase our present peaceful minds.