Turning to Tara 
24-Hour Tara Prayers for World Peace 
A special New Year's prayer retreat
24-Hour Tara Prayers for World Peace
at Kadampa Meditation Centre Ottawa
6 sessions of chanted prayers every 4 hours
starting at 2pm New Year's Eve & ending at 12pm New Year's Day

This event is free of charge.
---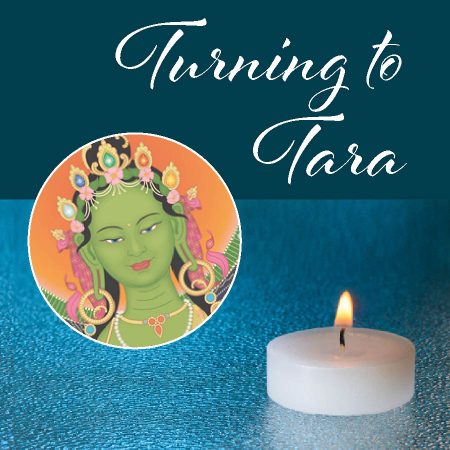 Immerse yourself in Tara's inspiring blessings and start the New Year feeling hopeful and transformed.
During this event we will be praying to Buddha Tara, a female enlightened being, for peace in our troubled world. These prayers, consisting of praises and requests to Tara, are approximately one-hour in length and are chanted every 4 hours for a period of 24 hours. They are very powerful because they are Sutra, the actual words of Buddha. We begin with an introduction to Tara and the practice at 2pm on December 31st.
Tara is known as the Great Compassionate Mother and her name means 'Rescuer'. Her energy is loving and wise. She is swift with her transformative blessings, and rescues living beings from fears and inner and outer dangers.
You can attend one or two sessions,  or the entire retreat. Everyone is welcome.
Schedule
December 31
2pm - 2:45  Introduction to Tara Prayers
3-4:15pm  Session 1
7-8:15pm  Session 2
11-12:15am  Session 3
12:15am  New Year's Eve Toast
January 1
3am-4:15am  Session 4
7-8:15am  Session 5
11-12:15pm  Session 6
In each of the six prayer sessions we will  use the prayer booklet called Liberation from Sorrow.
We will provide copies for you to use in the retreat, and copies will also be available for purchase from our bookshop. 
---
---
This event is free of charge, and there is no need to register in advance.
---
---
One of the greatest gifts of Dharma is that it teaches us how to purify our past non-virtues.