Wednesday Evenings Downtown Branch
Introductory Level, for everyone
Training in Happiness
---
Wednesday evenings, September 13, 20, 27 & Oct. 4,
7-8:15pm
Location: Knox Presbyterian Church, 120 Lisgar Street, Ottawa
$12 per class | $40 for a 4-class card | Free for Members
---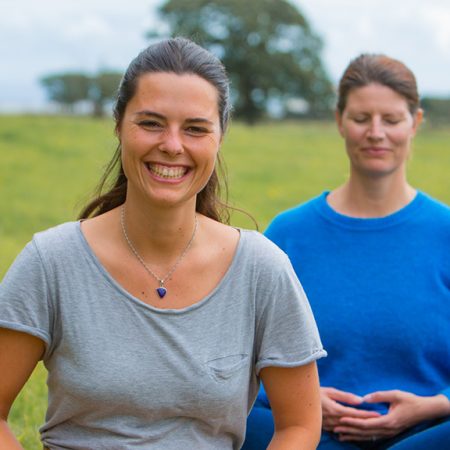 Training in Happiness
Happiness is a state of mind, and like any state of mind it can be strengthened through training. But to do so we need to know what are the actual causes of happiness. According to Buddha, authentic happiness does not depend upon amassing specific external conditions, such as wealth, beauty, status, etc., but rather its main ingredient is inner peace. And meditation is essential for training in inner peace and happiness.
In this series of classes, Gen Thekchen will guide us in practical methods of training in happiness. He will take us through specific meditation techniques that are designed to help us experience and maintain authentic happiness, and he will explain how we can continue to train in these positive states during our daily activities. Training in these meditations will profoundly influence our conception of our selves and others, and of our purpose in this life. We will discover the relationship between happiness and our love of others. This, in turn, will lead to a recognition of our incredible spiritual potential for an ongoing and continuous experience of happiness, and even enlightenment. With this understanding we can learn how to bring this profound happiness into the lives of others.
Class Schedule
Sept. 13:   Tapping into our limitless potential for happiness through meditation
Sept. 20:   The happiness that comes from love and gratitude
Sept. 27:   The happiness that comes from sharing in others' happiness
Oct. 4:   The happiness that comes from a mind of generosity
Although taught as a series, each class is self-contained and can be attended individually.  Drop in anytime.  Classes include two guided meditations and a practical teaching.
About the Venue - Knox Presbyterian Church
Knox Presbyterian Church, 120 Lisgar St., is located in downtown Ottawa on the corner of Lisgar & Elgin.  The classes will take place in the Forsyth Room, which is on the main level and is accessible. Please enter through the right hand door on Elgin Street. Street parking is free of charge after 5:30pm, and the City Hall Parkade, which is next door, offers max $2 in the evenings.
Click for more info on the class teacher
Gen Kelsang Thekchen
---
Registration
Masks are recommended but not required.
We encourage you to register in advance, but you can register at the door instead.
Please fill in the form below, Submit and then select the Buy now button to complete your registration.
---
---
---
$40.00 4-class cards for this series are available at the door
---
Attend these classes, and all our weekly classes for free, by purchasing a KMC Ottawa Monthly Membership -  
click here
Whereas each one of us is just one single person, other living beings are countless in number; therefore the happiness and freedom of others are much more important than our own.